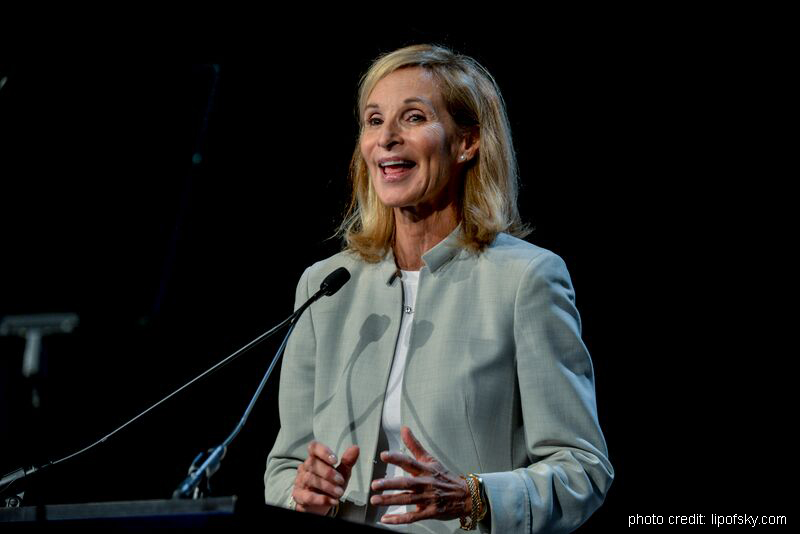 Awards ceremony took place on Thursday October 15th during ULI's Fall meeting in San Francisco. Among 6 finalists, Thousand Lantern Lake Park was announced as one of the two winners of ULI's prestigious  Urban Open Space award. This is the first time this award is open to international projects.  For 15 years, design team at SWA has been building one vision through many design phases of this project. Amanda Burden, the founder of Urban Open Space Award addressed the audience at award ceremony:
"A GREAT MENTOR OF MINE, THE RENOWNED URBANIST HOLLY WHYTE, IS FAMOUS FOR SAYING " YOU CAN MEASURE THE HEALTH OF A CITY BY THE VITALITY AND ENERGY OF ITS STREETS AND PUBLIC OPEN SPACES."
IN MY EXPERIENCE GREAT PUBLIC OPEN SPACES ARE WHAT MAKES A CITY WORK.
THEY ARE WHAT MAKES CITIES COME ALIVE
THAT'S TRUE IN NEW YORK, HERE IN SAN FRANCISCO
AND IN CITIES AROUND THE WORLD…"
See Amanda's full speech script:Amanda Burden_Script_award
Thousand Lantern Lake Park Image was on the cover of ULI's Transformative Urban Open Space Foundation that features the ULI Urban Open Space Award winners from 2010-2015. See the award:  http://uli.org/awards/thousand-lantern-2015-urban-open-space-finalist/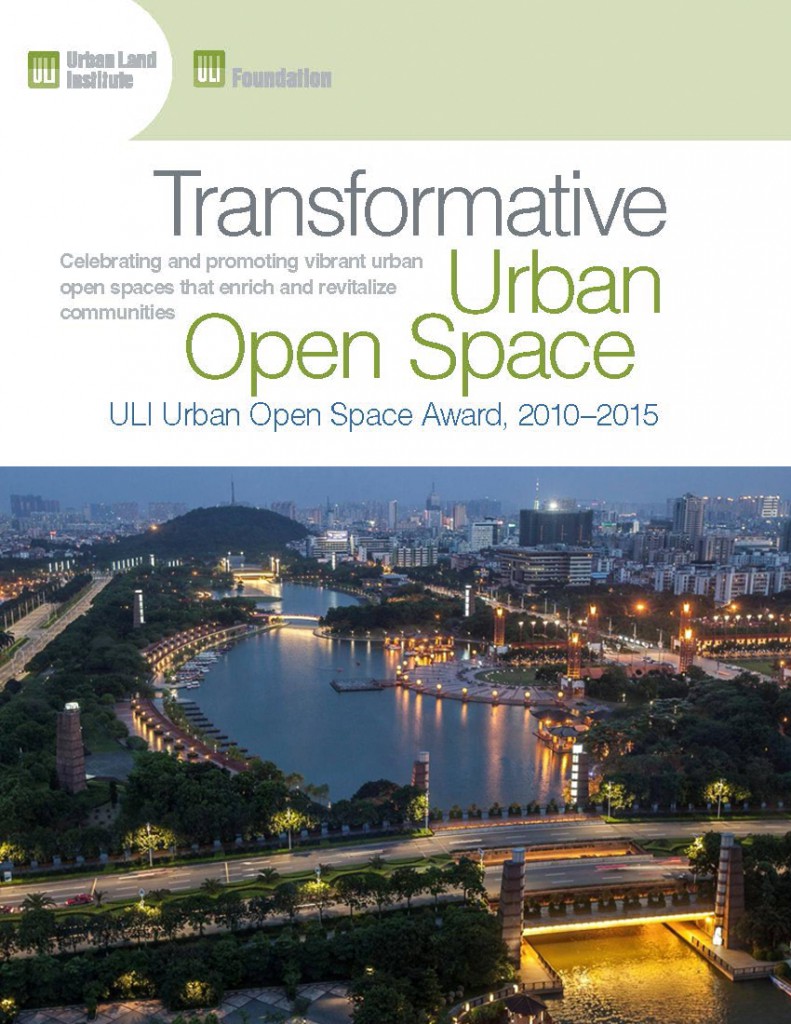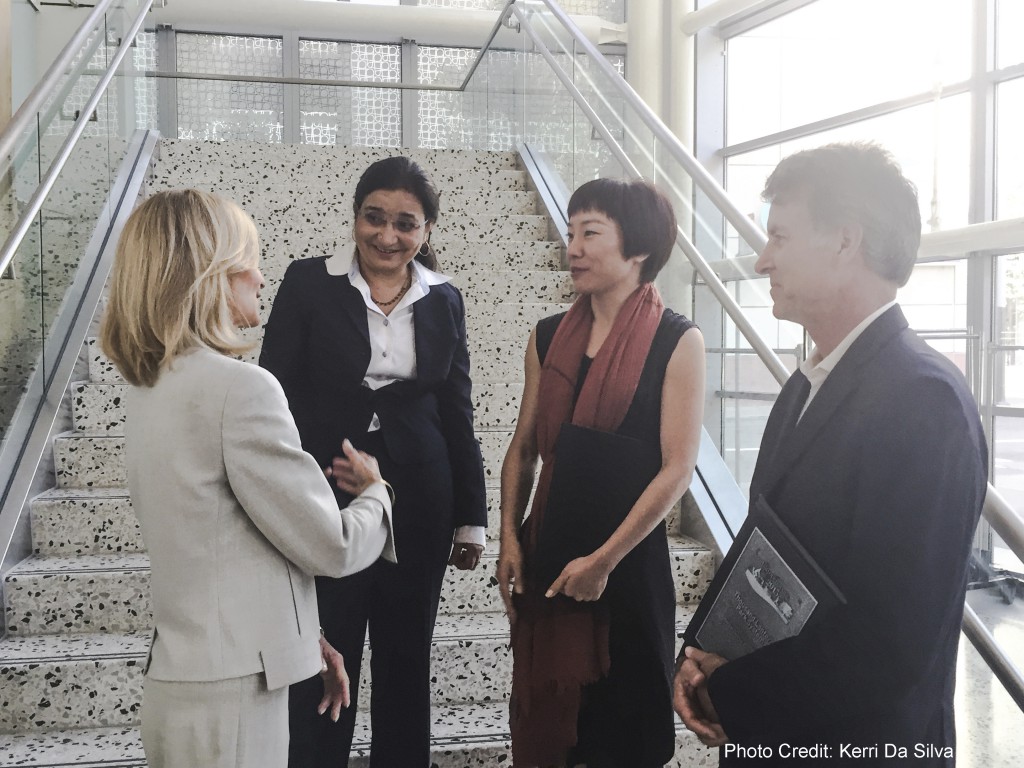 Peiwen and Amanda exchanged opinions on public open space design – the importance of an inviting public realm in Asia and other societies in the world, the magic of water in attracting people and a few very simple people place design criteria.
(中文简介:近日美国城市土地学会(ULI)在旧金山举办了城市土地学会秋季会议,会议揭晓了2015年全球城市开放空间大奖。佛山市南海区千灯湖公园和美国俄克拉荷马城万木花园两个项目在众多竞选项目中脱颖而出, 并列第一,获得该项大奖. 这里是千灯湖公园的视频:
SWA负责规划和景观设计的千灯湖公园位于佛山南海市。公园东西宽约280米,占地约302亩,为全开敞式公园。项目地段位于旧工业区的回收土地上,围绕中心水广场形成公园,将所有新建城市街区连成一体。在提供动静相宜的滨水空间与开发物业的同时,为城市提供了一套重要的排水基础设施。作为佛山南海公共开放空间的核心元素和城市的名片,千灯湖已成为区域性的休闲、聚会与购物中心,显示出旺盛的活力,为城市提供了发展与增值的重要竞争优势。从1999年开始设计,已经逐步完善项目4期的开发建设。项目的开发与南海区的城市转型策略相结合,在过去十五年间,成功树立了城市开放空间基础设施建设带动整个城市建设和功能转型的范例。)
Video by Jonnu Singleton SWA Group