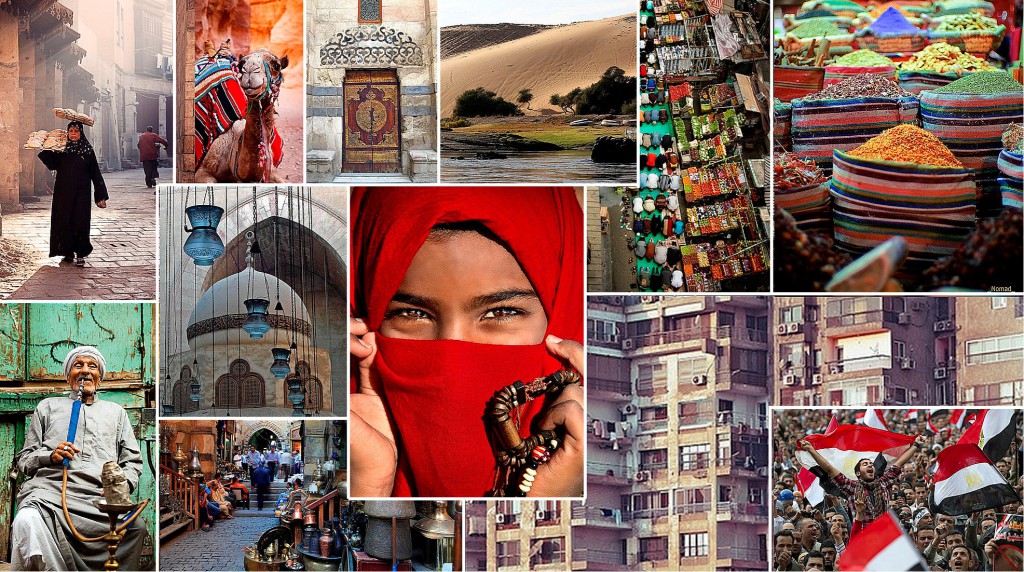 The narrative is an attempt to decode the future open space needs in booming suburban developments under the large picture of Egyptian dream. What it means for master planned communities, and specifically how to advance the landscape place making to be stronger in supporting these projects to achieve economic success, sustainability, cultural authenticity, and a forward looking life style.
Cairo's shift toward suburbia has been in the works for decades. While suburban housing rises on the sand, it attracts the middle class and wealthier for the fresher air, a little peace and a yard to call their own. There were concerns by the academics that the wealthy suburbs abandoned inner cities, and made the issue of class division more serious by having those gated communities detached from general Egypt.
While experts debate the sociological implications of Cairo's exodus, there's little doubting of the idyllic appeal of life outside the city. How can landscape design address the issue strategically, and create a typology of outdoor space in those communities and resorts with some public ownership, and supports a social and leisure life style people have always enjoyed in urban Cairo?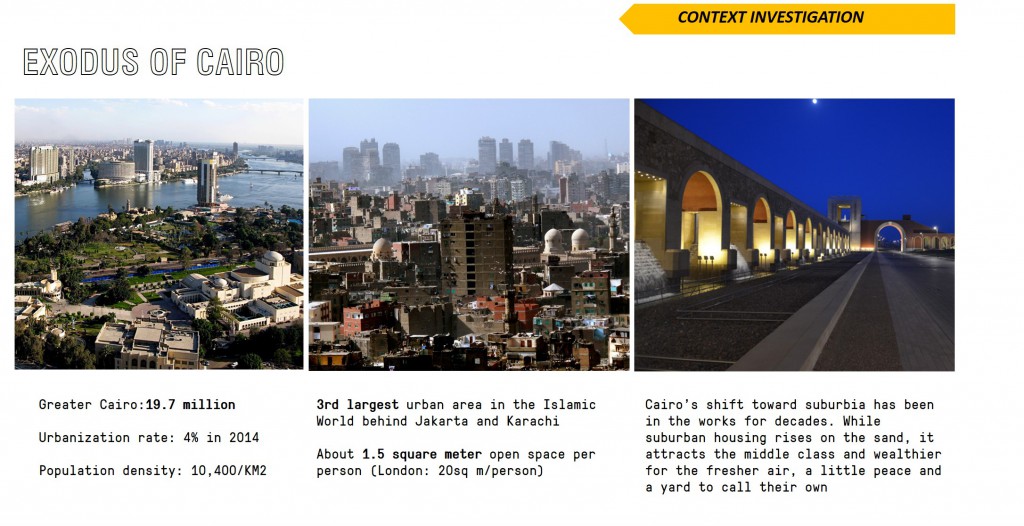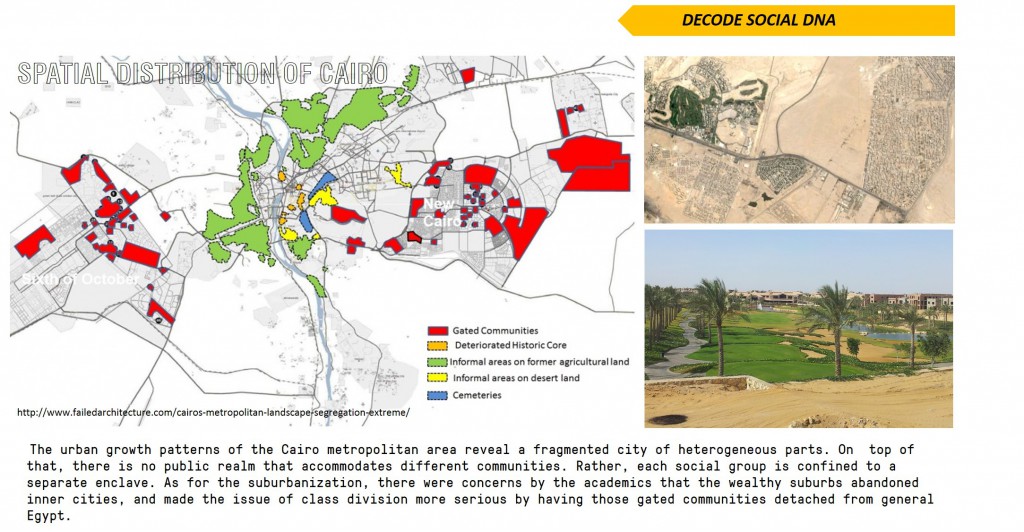 The project SWA team studied for SODIC developer is envisioned to be a "hip/trendy," upscale suburban village with a social / active "center" targeting young affluent families. This will be the first large development to be planned and launched in the past 5 years in Egypt. The first luxury development since the revolution – the first to benefit from the lessons learned from the initial wave of suburban development in Cairo. As such, sodic can be at the forefront of the redefinition of lifestyle priorities/aspirations of affluent Egyptians.
The Master Plan has defined a series of open spaces – "pocket parks". Centered in the neighborhood, pocket parks are common spaces for outdoor activities and social interactions among residents  to take place, with the potential to form a compact room with plaza and park architecture  that are dynamic and similar to urban space. While the homes enjoy the benefit of space and privacy of suburban living, these highly crafted pocket space provide much-needed social room and somewhat urban feeling atmosphere for urban loving Egyptians.  Beginning from site context and user group analysis, the design proposal created an inviting, accessible pocket park with spaces in both sun and shade, simple and comfortable seating, programs that support activities enjoyed by different age groups.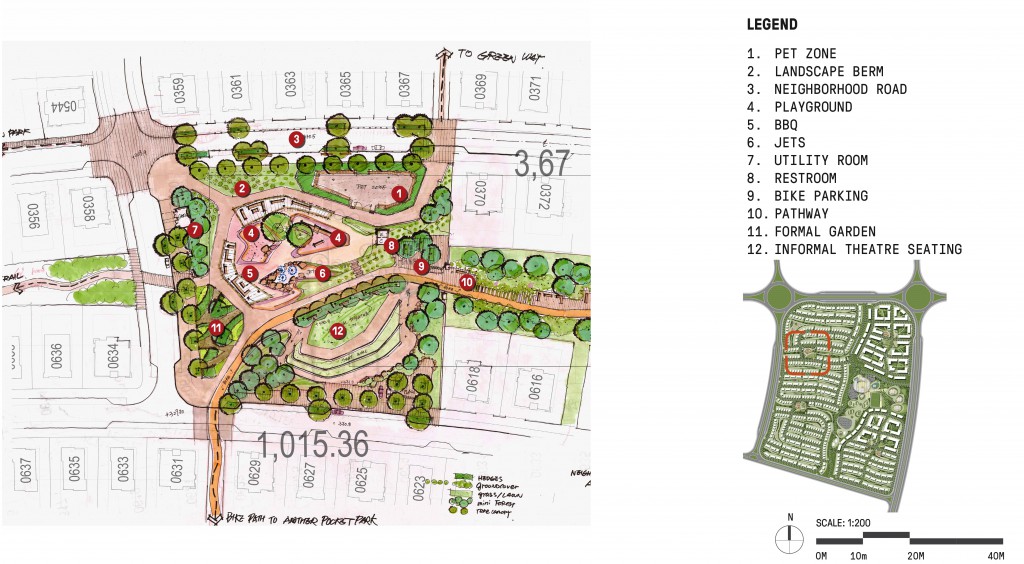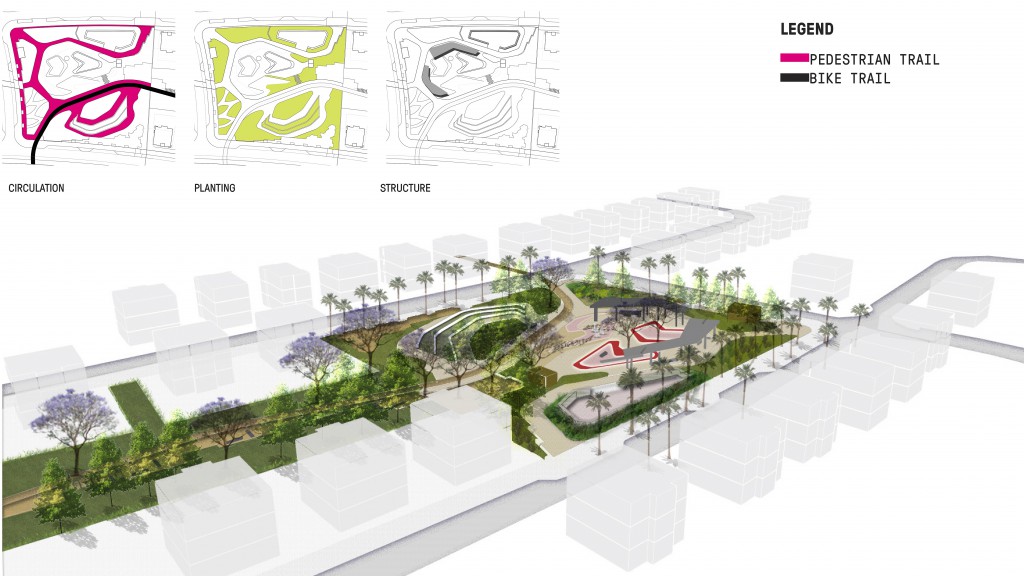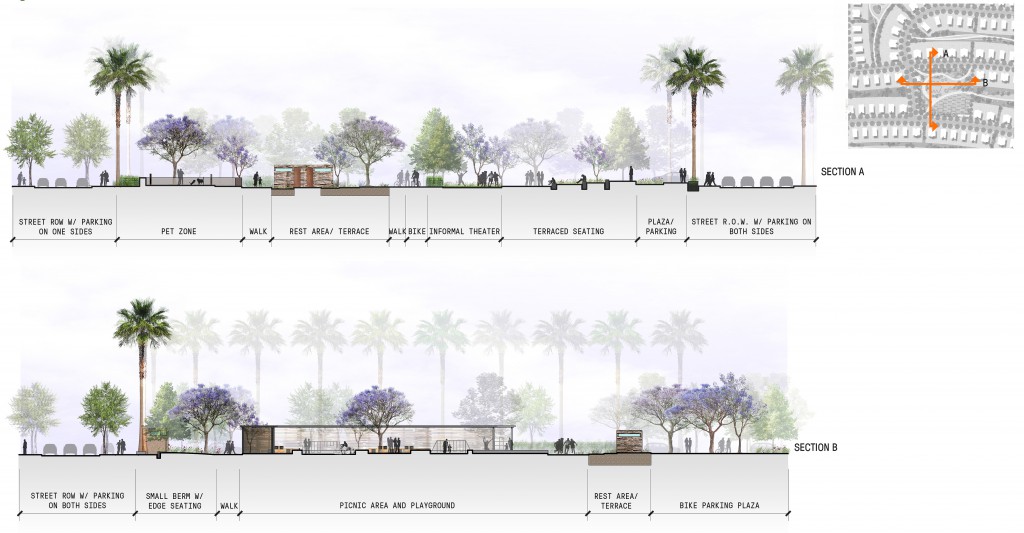 Graphics: Courtesy of SWA Group